The Top 5 Restaurants in the Pottstown Area
The Top 5 Restaurants in Pottstown Area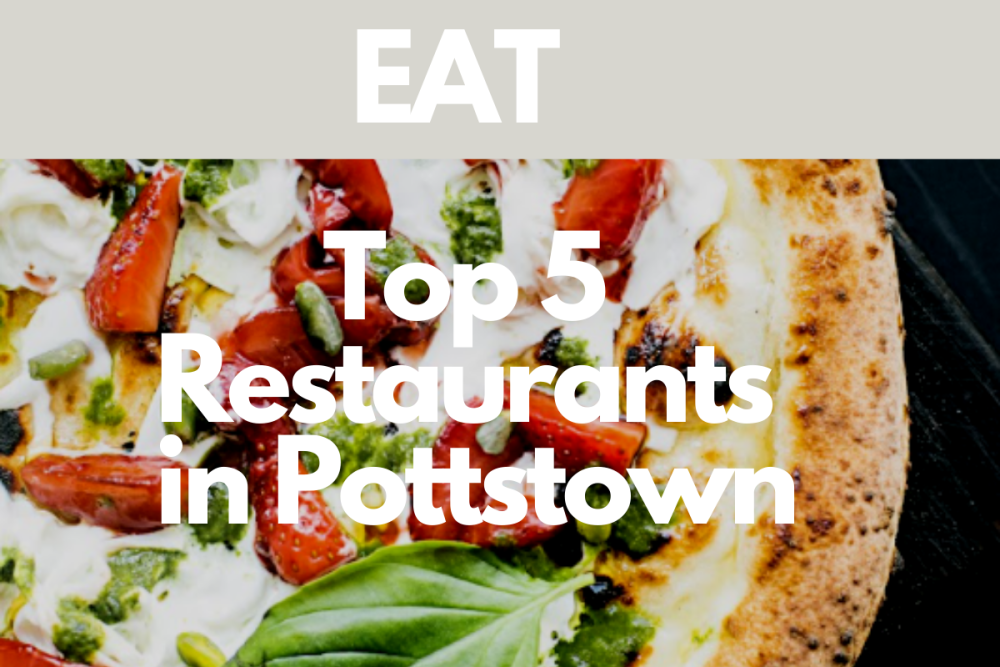 The Top 5 Restaurants in Pottstown Area
Pennsylvania's Pottstown Area is home to many classic bars and some of the most visited historical sites in the United States. As a town on the rise, the Pottstown dining experience is also on the rise and hosts diverse options, so much so that it is tagged the best dining in Western Montgomery County. 
The last five years alone have birthed a plethora of the county's most talked-about restaurants. With so many wonderful options it's hard to narrow down.  
Let's take a quick look at the top 5 restaurants in the area and why they are places you may want to visit the next time you are out. 
Stave & Stable
https://www.staveandstable.com/ 
Your first stop should be at the Stave & Stable restaurant, where you will experience, firsthand, the unique American upscale dining. The whole idea of the establishment is a much-needed nod to beef, barbeque, beer, bourbon, wine, and the hardworking individuals who make them. 
Here's the place to be if you are looking for a cozy, comfortable, and serene spot to enjoy a delicious meal. Courtesy of the world-class chef; Hiram Quintana, every bite at Stave & Stable is memorable. 
They feature a 7-course tasting menu that is a must try. Everything from your meal to your drinks are freshly prepared and carefully served. 
You can call or visit their website to book your reservation. Reservations can be made from Thursday to Sunday. 
Blue Elephant Bar
https://www.blueelephantbar.com/ 
The Blue Elephant not just is the best Asian fusion restaurant in the Pottstown area, it's our favourite in Montgomery County. Their food showcases a blend of Italian-Thai dishes, with influences of Japanese cuisines and a collection of sushi selections. 
If you're into exotic food or are open to trying, visit the Blue Elephant and enjoy their exquisite meals. Headed by Executive chefs Juan and Felipe Calixto, all meals are prepared using fresh ingredients. Blue Elephant also hosts a curated list of beers, wines, and exotic cocktails. The menu is designed to surprise and elevate your night out. 
You can book ahead for your reservation, order pickup or opt for delivery. 
Grumpy's Sandwiches
https://grumpyssandwiches.com/ 
There is nothing Grumpy about this spot. Grumpy's Sandwiches is a comfortable and friendly place with a menu filled with great food. 
You get more than Handcarved Sandwiches at Grumpy's. Being an ACF Certified Chef, Grumpy can whip up just about anything you desire, and exactly how you want it. Experience the brilliantly curated breakfast and lunch menus, and explore your choice of catering options. 
You can choose from a collection of 12 sandwiches, homemade soups, as well as delicious daily specials. If you missed breakfast, grab their breakfast sandwiches or burritos.  
Open on Tuesday and Wednesday (only lunch) from 10 am to 3 pm, Thursday to Saturday (breakfast and lunch) from 7.30 am to 3 pm, and they are closed on Sunday and Monday. 
Shorty's Sunflower Cafe
https://www.shortyssunflowercafe.com/ 
Own and run by George Bieber, the Cafe is a warm and cozy spot to catch a break and a worthy bite. The customer service is top-notch and the freshly-made food is fantastic. 
The café offers three dining options; dine-in, patio dining, and curbside pickup. For pickup, call ahead to order, then pull up to the sign, stay in your car, and your food will be brought to you. 
They also cater to private social gatherings. You can either book their Gathering Room which can host up to 40 guests or get the whole café exclusively for up to 100 guests. 
Shorty's Sunflower Café is open Wednesday to Sunday from 7 am to 2 pm and closed on Monday and Tuesday. 
Piccolo Mondo
http://piccolomondopottstown.com/ 
Welcome to the foremost Italian restaurant in Pottstown, as well as in Montgomery County. Piccolo Mondo is a family-owned and run BYOB (Bring Your Own Bottle). Visit and get to eat their homemade Authentic Italian Cuisine with a brilliant twist. 
Every dish is made to order and prepared using only the best and fresh local ingredients. Piccolo Mondo is the home to the original Fried Tomato Tower! 
Come with friends and family to enjoy the best salads, veal, pasta, chicken and fish.